---
Liste de quelques interprètes de "Sixteen tons"
---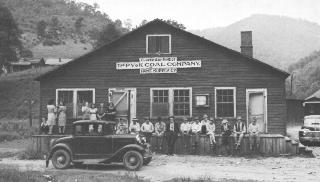 ---
Merle Travis (l'auteur - 1946)
Tennessee Ernie Ford
Red Sovine
Barbershop
Bo Diddley
Brave Combo
UC Berkeley Men's Octet
Vocal Majority
CCS
Eddy Arnold
Eric Burdon
Hello Dave
Gas House Gang
Jerry Reed
Forever Plaid
Lorne Greene
Golden Gate Quartet
Oscar Brown Jr.
Leon Russell
Joe Ely
Lou Monte
Paul Robeson
Anna Domino
Karaoke
Don Harrison Band
This Bike is a Pipe Bomb
Statler Brothers
Rainmakers
The Weavers
Rockapella
Schooner Fare
Stan Ridgway
Louis Neefs
Stevie Wonder
The Animals
Osofaux
Tuff
Mickey Katz (en yiddish)
Cactus Brothers
Johnny Desmond
Alberto Vazquez
Bluegrass Student Union
Jimmy Murphy - Sixteen tons rock 'n' roll
Charlie Daniels
Johnnie Taylor
Hermanos Reyes con Teresita - 16 toneladas
Mr.Bungle
Light Crust Doughboys
Countdown
The Delta Rhythm Boys
Frank Tovey
Joe vs The Volcano
Oliver Darley
Perkins, Wills, Murray, Nelson
Sons of Maxwell
Prime Rib
Isaac Guillory
Annette Woodruff
John Laws
Las Blacanblus
Western Flyer
Georges Brougnard et son 4X4 Band
Homer Haynes
Bo Katzmann Chor
Restless
Thom Bresh
Delta Rhythm Boys
Big Bill Bronzy
Jose Guardiola
Pat Kirtley
Fantomas
Favela Chic - 16 Tolenadas
Funk Como le Gusta - 16 Toneladas
Voiceterous
Trade Martin
High Spirits
The Platters
VAIS Choral Festival
I Giganti
Homer and Jethrow
---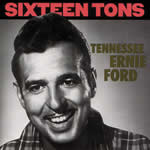 ---
You load sixteen tons and what do you get ?
Another day older and deeper in debt
Saint Peter, don't you call me cause I can't go
I owe my soul to the company store

Tu te coltines seize tonnes et à quoi ça te mène ?
T'as vieilli d'un jour et tu croules sous les dettes.
Saint Pierre, ne m'appelle pas, j'peux pas y aller :
Je dois mon âme au magasin d'la mine.
---
Communiqué par G. Blorer, mineur de fond. Voir aussi : Sixteen stones, version joueurs de Go.

Télécharger ici la vidéo et les sous-titres.
---
Envoyez vos tonnes